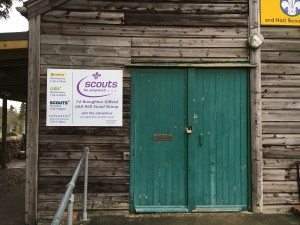 BGH Scout Group have made a smart start to 2016 with new signage at our hut.
Thanks to Alison Candlin and Sharon Butler for putting in the work required and to the good folks at Melksham's very own print and marketing specialists Footfall Direct for supplying the sign itself.
By the way, the sign is level – it's the cladding that's a bit wonky!