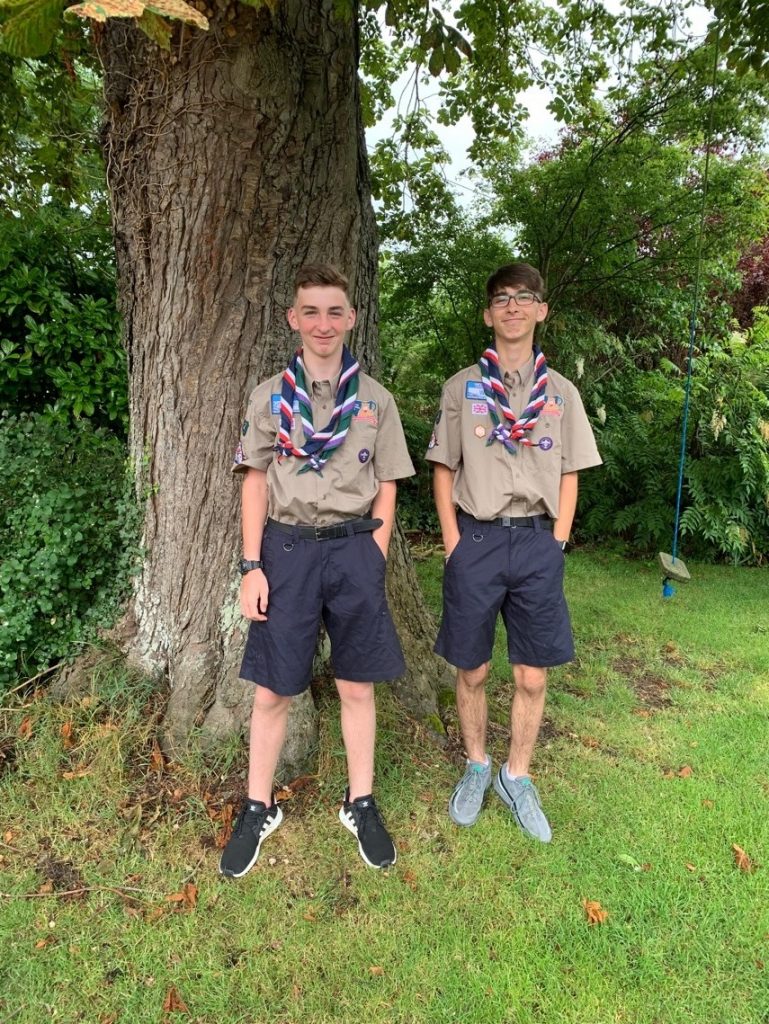 Our summer holiday started on a high this year as the day after we broke up from school in July, we set off to America to take part in the 24th World Scout Jamboree as part of the Wiltshire contingent. We'd been working hard for almost two years to raise the £4,000 each we needed to take part and also to prepare as part of our group, with 8 training camp weekends and numerous fundraising activities.
So many people from the Broughton Gifford and Holt Scouting families and the group itself supported us with donations, jobs, purchases and more that we wanted to thank everyone once again and tell you a bit about where your donations went and what it meant to us. It wasn't just about us, though, as part of the money we raised went to support a scout from a developing nation, who otherwise would not have been able to afford to go to the jamboree, which is all about giving scouts from all over the world the opportunity to meet.
It's hard to put into words the sheer scale of the Jamboree. After a flight to JFK and a whistle-stop tour of New York in less than 24 hours, we had a long coach trip to the Summit Bechtel Reserve, in West Virginia, where 45,000 Scouts from all around the world were gathered for 10 days of activities, exploration, cultural exchange, getting to know one another and, of course, fun. You might have seen some of the news reports, such as on BBC Breakfast, as the event is held only every four years and is unlike anything else you can imagine. There were orange, two-man tents as far as you could see and activities on an epic scale. The entire reserve is bigger than some small countries! And the area covered by the jamboree camp and activities was the size of a town, so there was a lot of walking over long distances. We had spent the last two years working as a unit at training camps to understand what we needed to know to prepare ourselves for the event, including fitness training, teamwork, getting up before dawn to walk to the stores to get food for the unit for the day and lots more.
Our unit of 40 Wiltshire Explorer Scouts and leaders were camped between a group from Sweden and one from South Korea. Our 'buddy unit' from the USA were an hour's hike away in a different area of the camp. We met so many people from so many different countries and learned such a lot about different ways of life and scouting in other nations. A bridge through the middle of the site was one of the main ways to get from place to place and it could take an hour just to get across the bridge as there were so many people to meet and get talking to. One whole day of the 10-day jamboree was Culture Day, where all the activities like mountain biking, paddleboarding etc were closed and we spent all day visiting the camps of other countries, where everyone put on displays and food to showcase their culture. The opening and closing ceremonies and the Unity show, on Culture day, were like the biggest music festival you could think of, multiplied by 10 again and they're experiences we will never forget.
After the jamboree, all 4,000 of the UK contingent went to Washington DC for two days, where we all got together for a big party, had some time to sight-see and relax, and went to a baseball game. The scouts got a lot of publicity at the baseball game as the Orioles are not doing well this season, and haven't been getting very big crowds, so 4,000 UK Scouts all sitting together and cheering a game they didn't really understand was quite a spectacle! One of the Orioles players, Anthony Santander, was fielding near to us and the crowd loved him. By the end of the game there was a UK Scouts Anthony Santander Fan Club.
Our next stop was Canada. All the UK units went to Canada to spend time with local scout groups to learn more about scouting in Canada and to meet local families to learn about life there. We were incredibly lucky to be with the 22nd Niagara Scouts, who were based about 5 minutes away from the Niagara Falls. It was spectacular. And the Canadians were really welcoming and looked after us with home-cooked food, after quite a few weeks of terrible camp food.
We feel really fortunate to have been able to have this amazing experience through Scouts and through the support of our family, friends and community. Hopefully a few of our pictures will give you some idea of what it has meant to us. Thank you.