Chil, Brock and Hammy (BGH Group Chair, Beaver Leader and Assisant Beaver Leader respectively) attended a two day Leadership training course for archery on 16/17th February 2019, held at Youlbury Outdoor Scout Centre.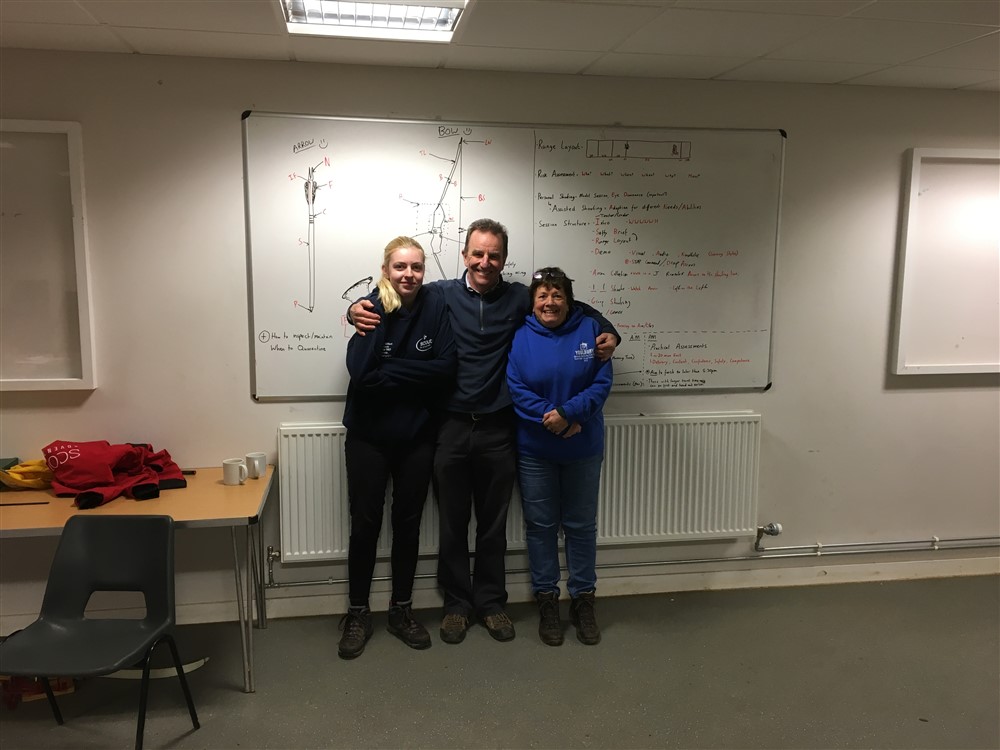 The course was very thorough and intensive, but our instructor and assessor, Alex, was superb throughout and made it fun as well as hard work. Our aim – no pun intended! – was for each of us to gain the Scout Leader Archery Permit, so that we can run more archery sessions for the Group at camps and section meetings. At the end of our practical assessments Alex talked us through how well we did, and happily is recommending us all to the District Commissioner for our Leader Permits. Until now, we have only had one archery permit holder in the whole Group, so this should mean we can offer a lot more opportunities for our young people to safely learn or improve their skills on this fun activity.
By a coincidence, our instructor's Cub name was also Chil, as was one of the other Cub Leaders on the course, Fiona, who even more weirdly shared the same birthday as our own Chil! In her 40 years of Scouting, our Chil had only previously ever met one other one before this course – perhaps with the growing popularity of Scouting people are wising up to the lesser known characters of the Jungle Book (Chil = kite bird which helped Mowgli escape).